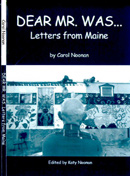 Carol Noonan Releases Her New Book!
Maine singer-songwriter Carol Noonan is critically acclaimed as one of folk music's jewels. Her performances of her signature dark ballads are always accompanied by an unlikely partner of humor and wit. she has taken that humor to pen, and made her rookie attempt with "Dear Mr. Was....Letters From Maine". It is a collection of stories she wrote to a friend out in L.A. about living in the Land of the Pines. Noonan has tasted the salt of the waterfront, and been bitten by the black flies of western Maine, where she now resides. Still considered a "flatlandah", she has lived in Maine over 25 years. During those years, she has met the people and lived in the places that inspire her stories. They are mostly comical, but always written with love, and spoken in her own way. You will meet Franny Fox, the ferret-fancying neighbor who unexpectedly had her unexpected baby in "the Wal-mart". Or Artie, the waterfront bartender who had night cockroach races, and made more bets than drinks. Noonan has a talent for telling a story, whether she puts it to music or down on paper. Her Mom says that she got this talent from her great Irish uncle, a legendary seanakie.. . a teller of stories, going from pub to pub trading tales for pints. Noonan will not boast that she is a writer or seanakie, but like her uncle before her, she can weave it with the best of them. so fill your glass, make a toast, and take a trip to Maine.
From "Dear Mr. Was.."......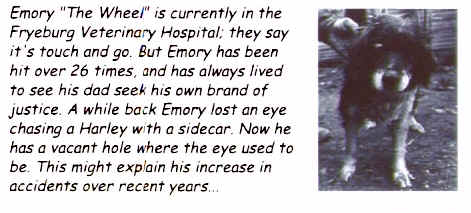 click here to ORDER "Dear Mr. Was....Letters from Maine "